Curacao's restaurants run the range from elegant dining to roadside kiosks, with just about everything between. Look to the hotels and several Willemstad restaurants for fine dining, and to the countryside for great seaside seafood and barbecue spots. The country also hosts familiar fast-food joints such as McDonald's - its motto, "Feel At Home Again!" has just got to make you stop and wonder-and Pizza Hut.
Most restaurants will accept credit and debit (Maestro/Cirrus) cards, but not all. Call (or email) ahead to confirm. For evening dining, it's always best to make reservations. Note that many restaurants will tack on a 15%-20% service charge to your bill, ostensibly a tip, but one that is not necessarily given to the waitperson. Feel free to leave something extra.
Bijna Thuis (Dutch for 'Almost Home')
Visit FB-page
Location
If it's about price-quality, this is our most favourite restaurant. It's also a very cozy casual restaurant with a very friendly staff. Do not mind the location of the restaurant, but do mind the great dining experience!
Baoase Culinary Beach Restaurant
Visit Website
Location
Baoase Culinary Beach Restaurant is known as one of the top restaurants in the Caribbean. Their culinary team uses high quality products and master the finest cooking techniques. That, in combination with the exceptional service, make the Baoase Culinary Experience truly unique. (It's very expensive.... but good)
The Wine Cellar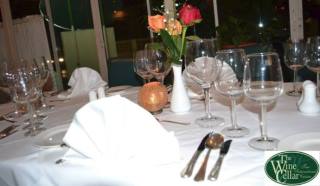 Visit Website
Location
One of the best restaurants on the island. It's an excellent fine dining restaurant. Even the Dutch Royal Family dines here when they visit Curacao! The restaurant is not cheap, it's expensive, but good... only sometimes we think sometimes it's too expensive... On the other side: its very good food!