Beach Hut Massages - LionsDive & Beach Resort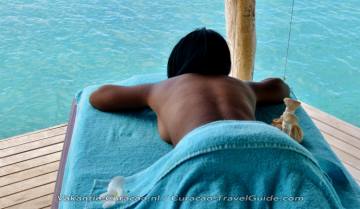 Let the soothing sounds of the tide and the fresh sea air accompany you as you take your massage in our beach hut.
In-room Massages
For those really lazy days, optimal for relaxation, take your massage in-room. Give us a call, or stop by the guest relations counter, and let us transport you to paradise.
Mazzai - Jan Thiel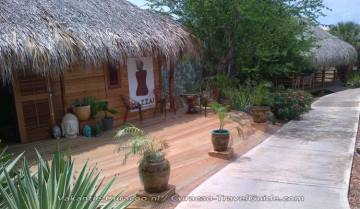 Mazzai Spa is an oasis within an oasis. Enjoy its hospitality, small scale and warm atmosphere while fish nibble at your feet, your skin receives a soothing boost and your body relaxes completely. Take an amazing journey and surrender to the rejuvenating treatments that our team has developed and refined especially for you.