Santai Spa (also on the beach!) - Lions Dive & Beach Resort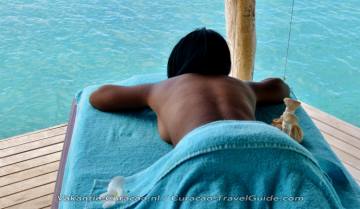 Santai means 'relaxation' in Indonesian and the moment you step into this developed oasis of tranquility you will know why we choose this name. You can enjoy various internationally renowned, but also locally developed indulging treatments such as massages, body and facial treatments, manicures and pedicures.
Mazzai - Jan Thiel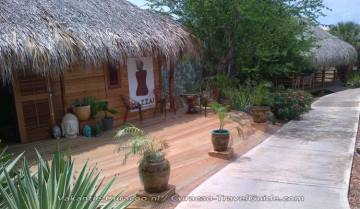 Mazzai Spa is an oasis within an oasis. Enjoy its hospitality, small scale and warm atmosphere while fish nibble at your feet, your skin receives a soothing boost and your body relaxes completely. Take an amazing journey and surrender to the rejuvenating treatments that our team has developed and refined especially for you.